We are a border side, inspired by the teachings of Silurian. We have developed the art to a level unmatched in the whole of the country. Belchamp Morris are truly an irresistible force of nature. The antithesis of elegance, culture and style ñ a motley crew of barely-literate oafs, intent on nothing more noble than the headlong pursuit of a good time. And if the audience enjoy themselves, then so much the better.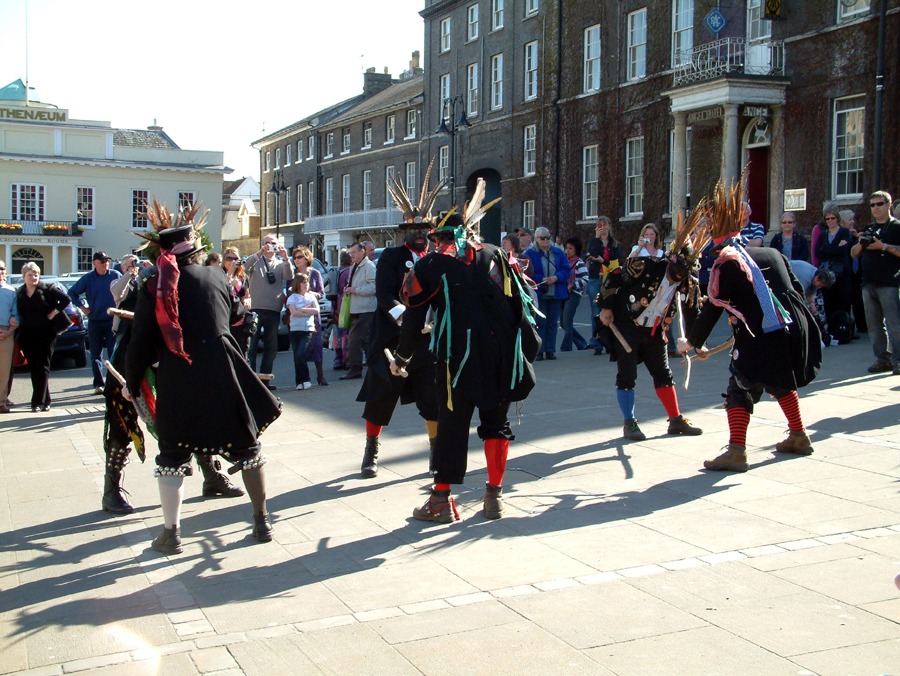 We have been going since 1976. Year after year, we limp along, scraping together just enough men (sort of) to ensure that we subject ourselves, for another twelve months (or so) to the unrelenting shame of public ridicule and derision.
Always looking for new recruits, who must be like-minded individuals, with no friends, or who care nothing about offending/losing those that they have. We pride ourselves on having a laugh and providing entertainment (of a sort) to anyone who is foolish enough to come and watch or who wishes to hire our services.
Some of the images on this site are historic.